Auf der Verpackung von OPI stehen 4 verschiedene Sprachen - und die französische Version aus der Überschrift klingt irgendwie viel schöner als z. B. "Mini Nagellacke" oder "mini esmaltes" ... daher heute mal eine französische Überschrift :-D

Ich bin wirklich super zufrieden mit den "shooters" aus der TEXAS Collection - total schöne Farben und leicht aufzutragen - ich habe mal ein paar weitere Fotos gemacht damit ihr die Farben richtig schön sehen könnt - auch wie sie auf den Nägeln aussehen: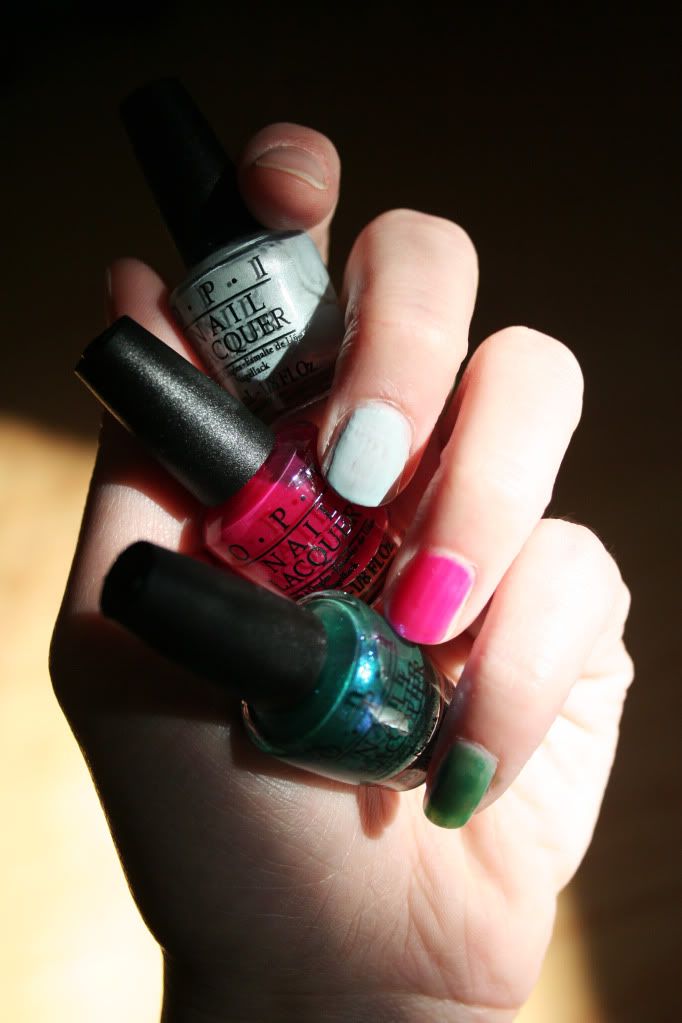 "Austin-tatious Tur
quoise"
Cowgirls love this bodacious blue-green.
"I vant to Be A-Lone Star"
You won't want to share this starry Texas-sky blue.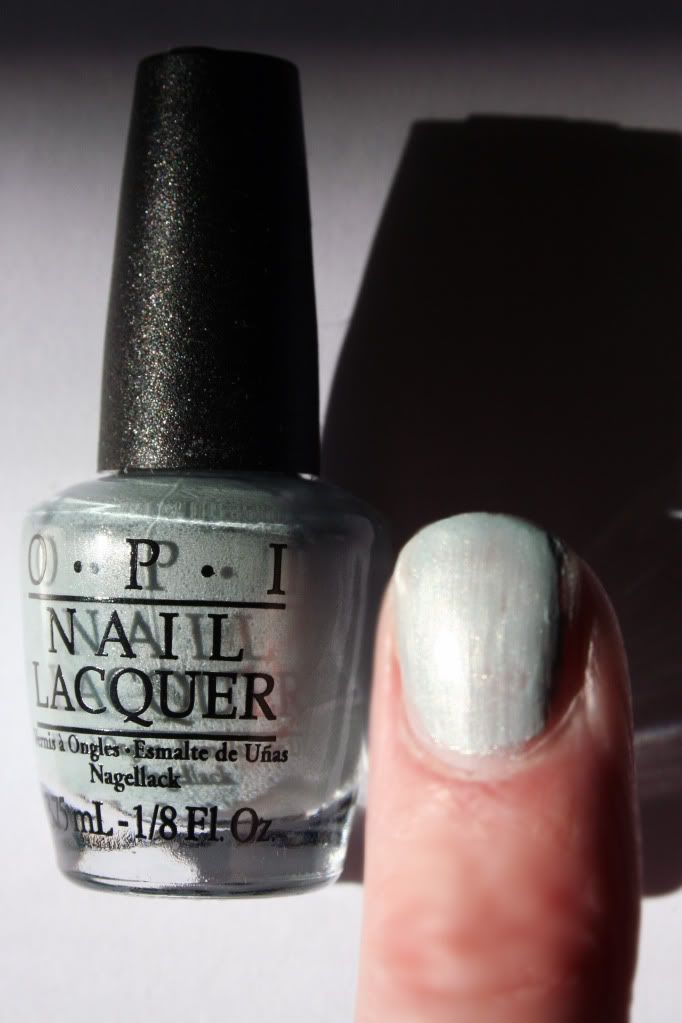 A "berry" sexy bloom of Dallas dahlia.

Besonders das Texas-dahlia-pink leuchtet soo schön glossy!! Und Himmel in Texas müssen ganz schön hell sein wenn die so aussehen wie der zweite Lack :-)
Wie findet ihr die Farben? Und O-P-I generell?

xoxo